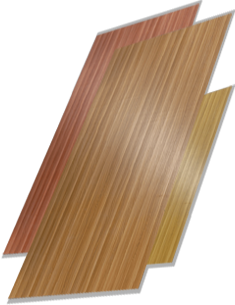 STERLING plyboards are a well-known Brand for plywood suppliers and plywood manufacturers in Kerala – India. We always believe giving our customers not only quality products but even offering them the best business relations and after-sales service. The functions of the company are all guided close to the common goal "NO Compromise" in quality. We produce a wide range of Plywood with brand name 'STERLING' which is unparalleled in strength and durability. We always give utmost emphasis on Research and Development. We regularly aim to set the industry standard for quality and service. We have a passion to become plywood suppliers, and we want to exceed the above expectations. Every fulfilled customer adds to our courage is indeed an award for our work in plywood suppliers in India, Middle east countries and other markets. STERLING plywood manufacturers promise and assure with confidence the person who buys our product willed the 100% value of their money.
We never forget where we come from and so only buy veneer from sustainable forest harvesters. Sustainability is a top priority for us because we understand that being a Plywood manufacturer we are required to converse biodiversity and ensure a sustainable livelihood for ALL our stakeholders.
STERLING plyboard Products are preferred by India's leading architects, interior designers and discerning home wooers, these specialized production add beauty, value and distinction to the end products in which they are use.